News Feeds
Mixing Live Sound
Equipment Overviews
Note: Unlinked titles represent planned pages for this section of the site. Please check back!
Sound for Musicians
General Articles
Reprinted Articles
Our collected articles have been moved to the Sound Articles Section of the site.
Other Site Features
My Related Sites
Useful Products
I have listed some equipment that I have for sale.
I am also inviting others to list for sale or wanted equipment via the comment box.
Book of the Day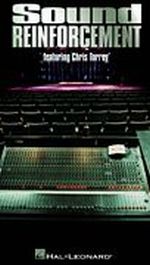 In "Sound Reinforcement", veteran sound engineer Chris Torrey will teach you how to mix a band in any type of live setting - from small clubs to large theaters.
Check It Out